Artist Studios New York by Marco Anelli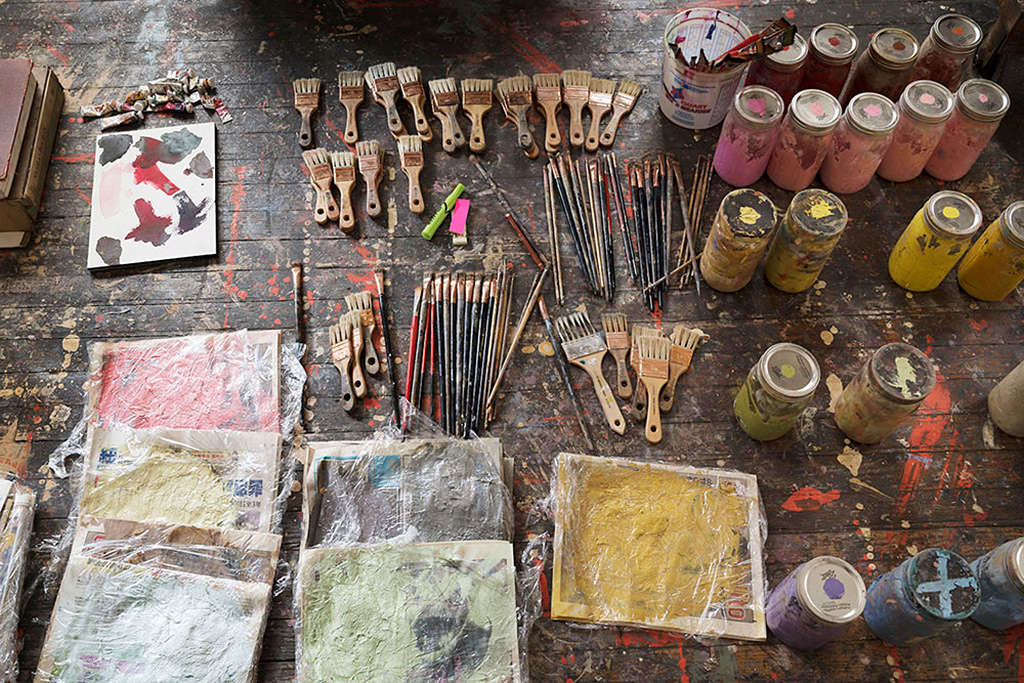 In 2009 British artist Tracey Emin held her 20 year retrospective at the Kunstmuseum in Bern, Switzerland. One of the most thrilling things about this show was a room designed as a replica of one Emin had locked herself in after suffering a period of 'artist's block.' After this extended period where she struggled creatively, she decided to confine herself in a room for 14 days surrounded by artist canvases. The room (as you can imagine knowing anything about Tracey Emin) quickly became a sprawling mess of paint and rubbish as she battled to overcome her creative block. Perhaps what intrigued people most about this space was that it offered a glimpse into a world unseen - into the artist's studio.

As the public we are presented with finished pieces of art, framed, stretched, and lit beautifully on gallery walls for our eyes to assess, judge, enjoy, criticize. What we don't see is the behind the scenes footage. The floors covered with paint, discarded canvases and cigarette butts. The smell of oil paint and white spirit and soiled aprons hanging from easels. Marco Anelli distills that taboo and offers readers a peak into the fascinating underground world of the Artist's Studio.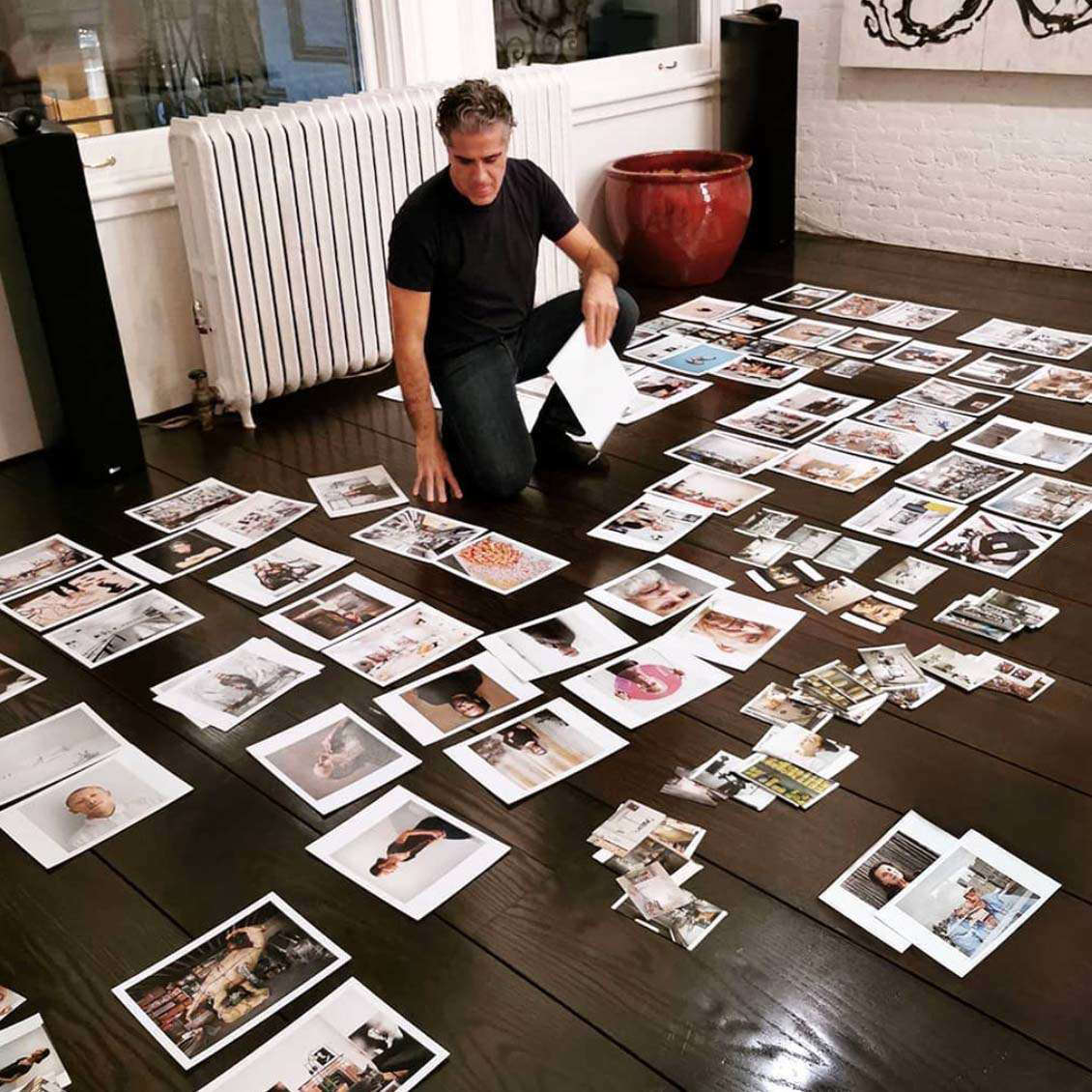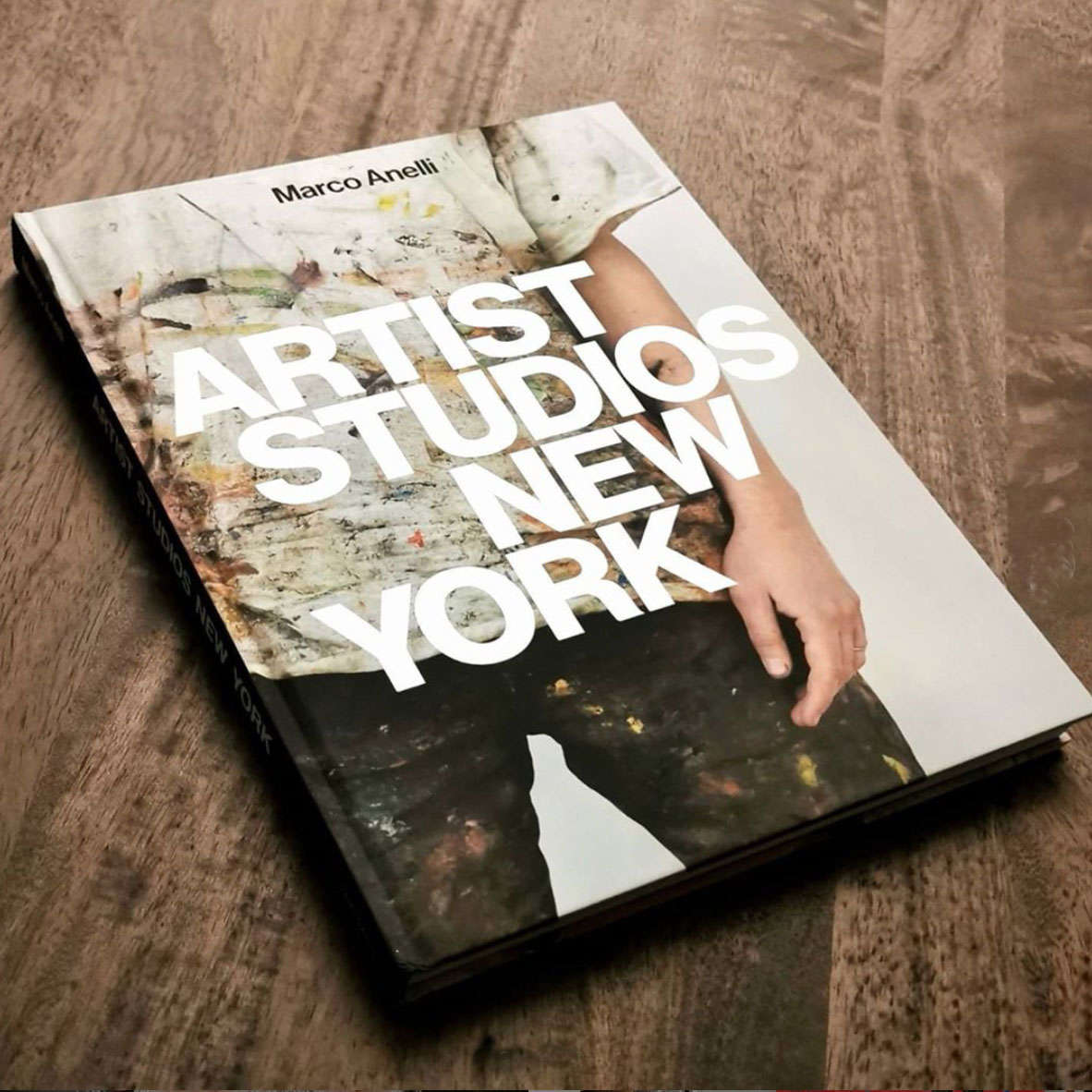 Since 2011, New York–based Italian photographer Marco Anelli has been exploring the artists character and work as expressed in the studio.

Access to the studio by a trusted visitor provides a unique opportunity to experience the lives of artists working in New York, through their methods, materials and influences, contained within the intimate space of the studio, and observed with an acutely sensitive eye.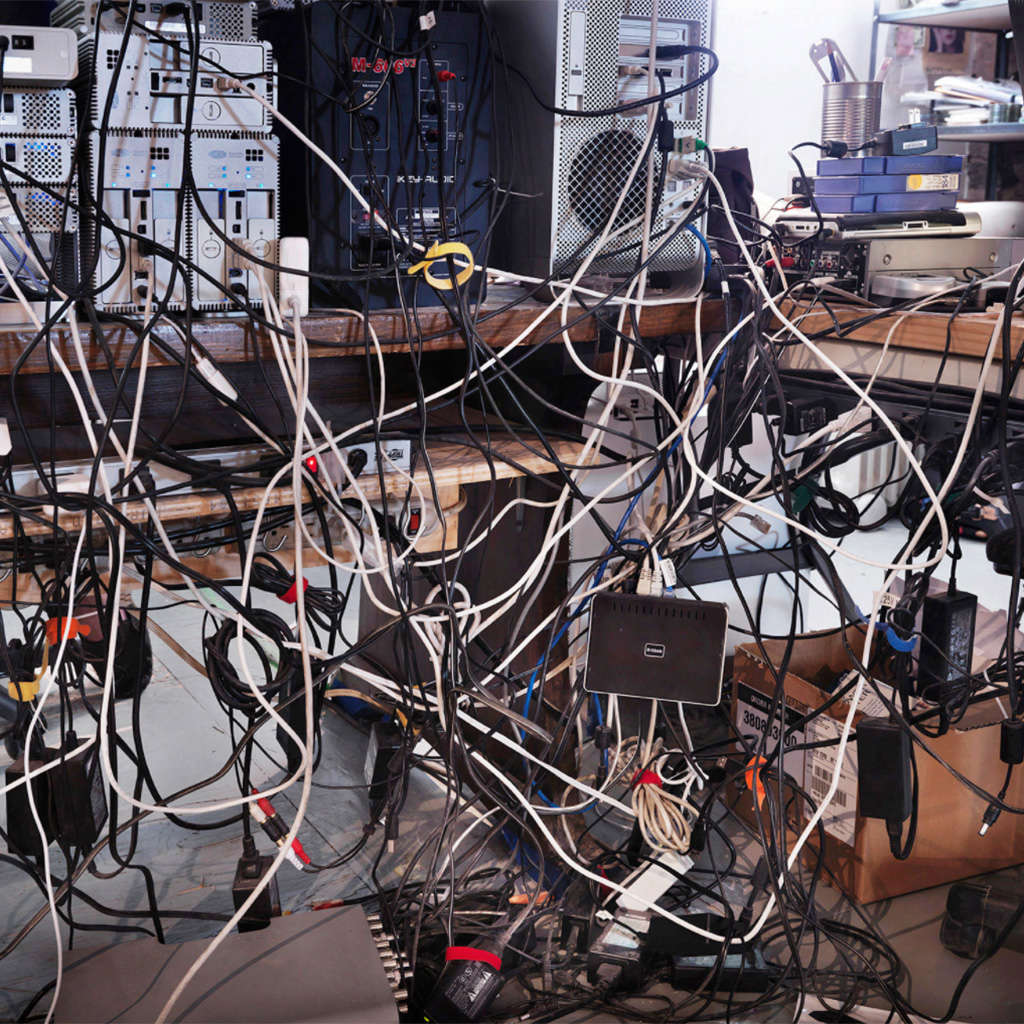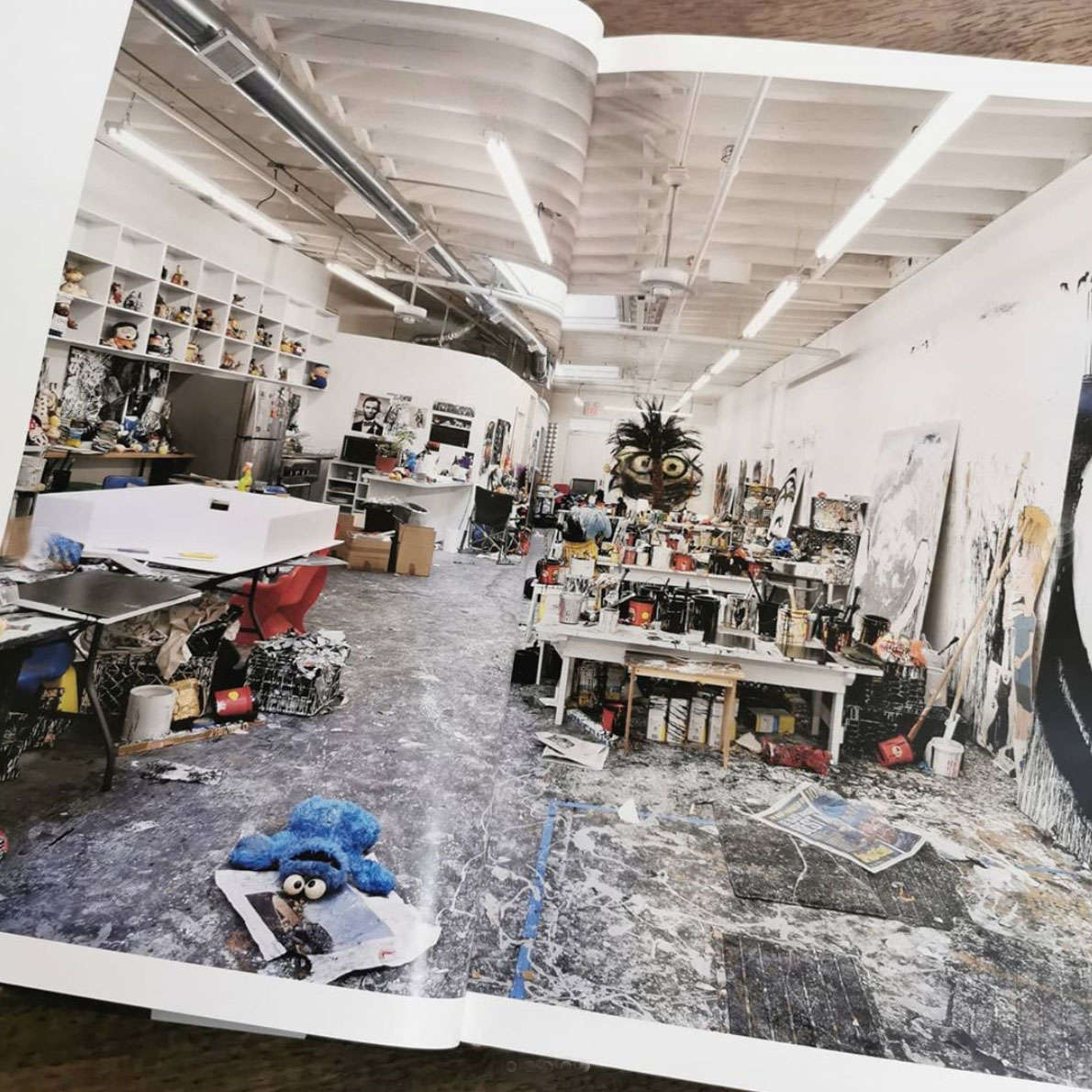 Artists included:
Alex Katz, Alfredo Jaar, Anne Collier, Anthony McCall, Banks Violette, Cecily Brown, Dan Colen, Dana Schutz, John Giorno, Elizabeth Peyton, Francesco Clemente, Glenn Ligon, Jack Pierson, Joan Jonas, Joyce Pensato, Jonas Mekas, Jordan Wolfson, Julian Schnabel, Julie Mehretu, Kiki Smith, Lawrence Weiner, Mariko Mori, Marilyn Minter, Marina Abramovic, Matthew Barney, Mickalene Thomas, Nate Lowman, Pat Steir, Rashid Johnson, Rob Pruitt, Rob Wynne, Rirkrit Tiravanija, Robert Longo, Ryan Sullivan, Shirin Neshat, Terence Koh, TJ Wilcox, Tony Oursler, Ugo Rondinone, Urs Fischer, Vera Lutter, Vik Muniz and William S. Burroughs.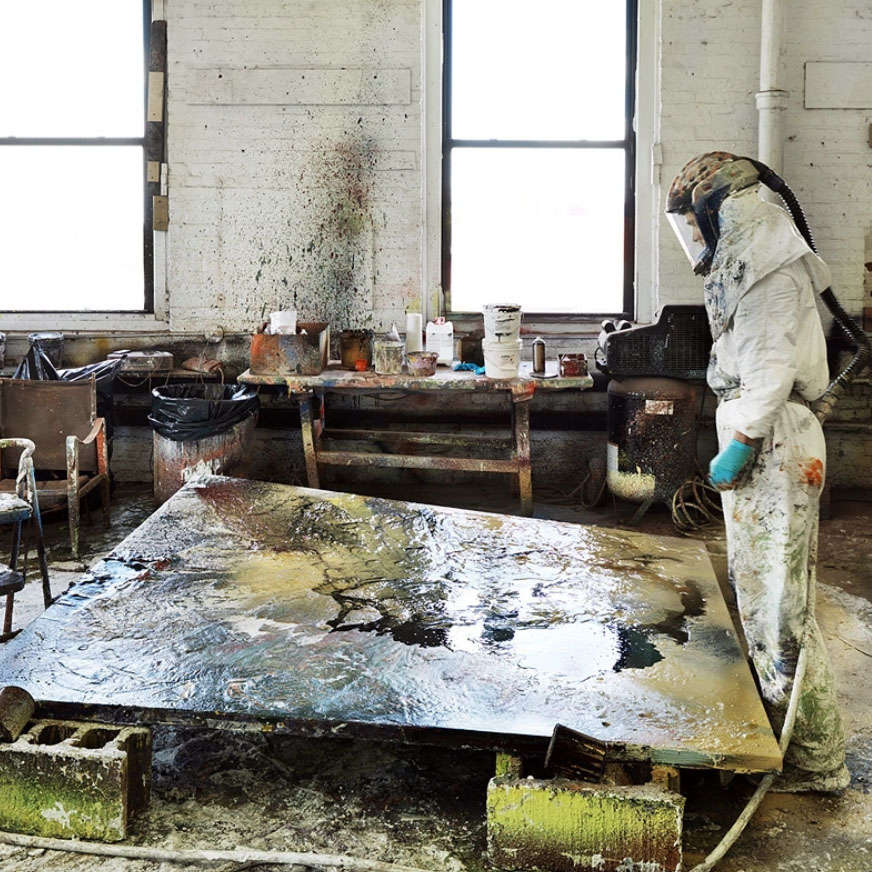 Images copyright Marco Anelli