Meet the Maker: Olga Guarch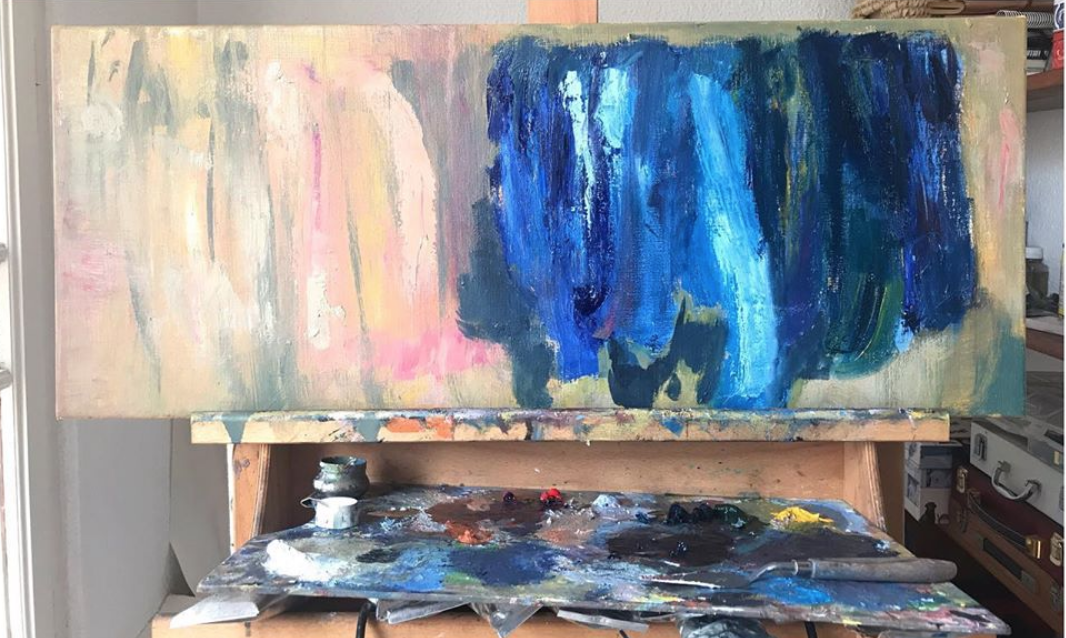 Spanish artist Olga Guarch grew up on the outskirts of Barcelona in Terrassa. Despite dreaming of a career as an artist from a young age it was only recently that she was finally able to pursue her lifelong dream.
A career in fashion, and then denim, led to her introduction to indigo and it was love at first sight. "Indigo created a connection inside of me, it sounds a little mystical, but it was like that! It was more than a color, it's a culture, a tradition and a community. It's like a drug and I was instantly addicted."

Olga now works out of her home studio in Barcelona keeping the history of indigo and its community alive through her painting. A fascinating and eccentric character, Kingpins Shop explores what exactly it was about indigo that changed it all.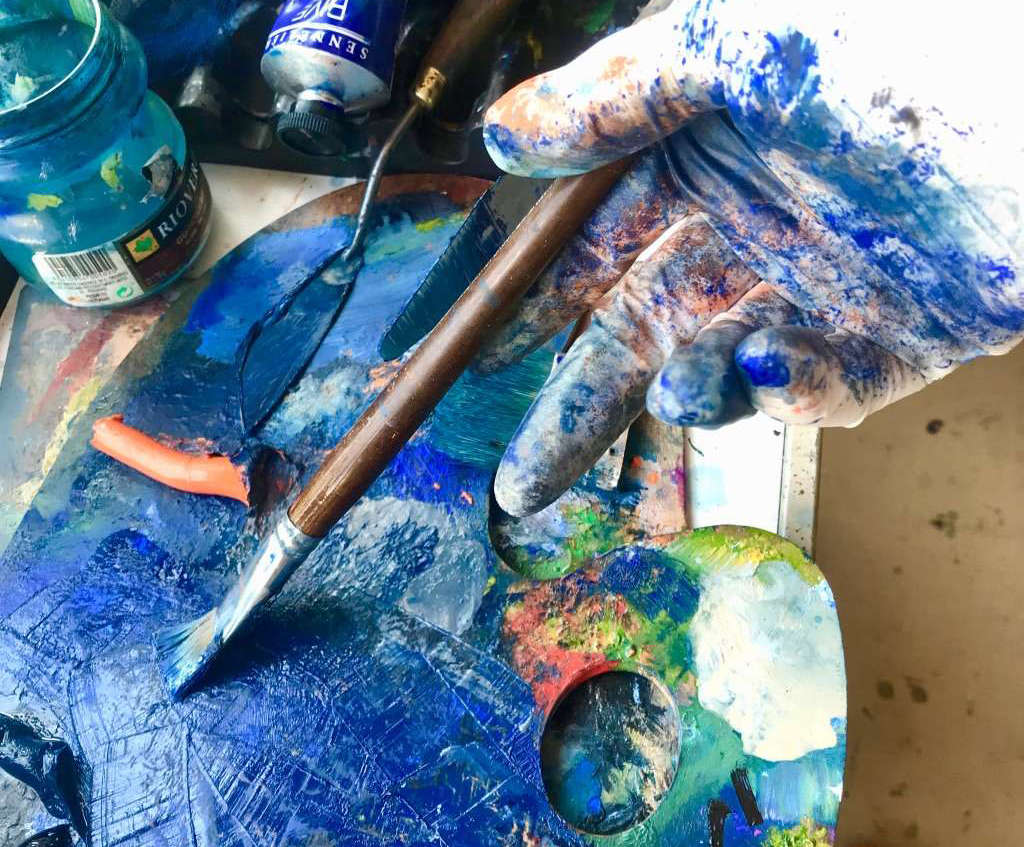 We know all too well the power of indigo – we too are indigo obsessed! What was it about it that finally gave you the strength to follow your dreams of becoming an artist?
"I always felt that people in the indigo community were different from others in the textile industry. People were hooked on it and everything revolved around this color. I immediately knew I could express myself freely in this color and create a history of indigo through paint. I knew I'd found my calling and voila! The rest was history."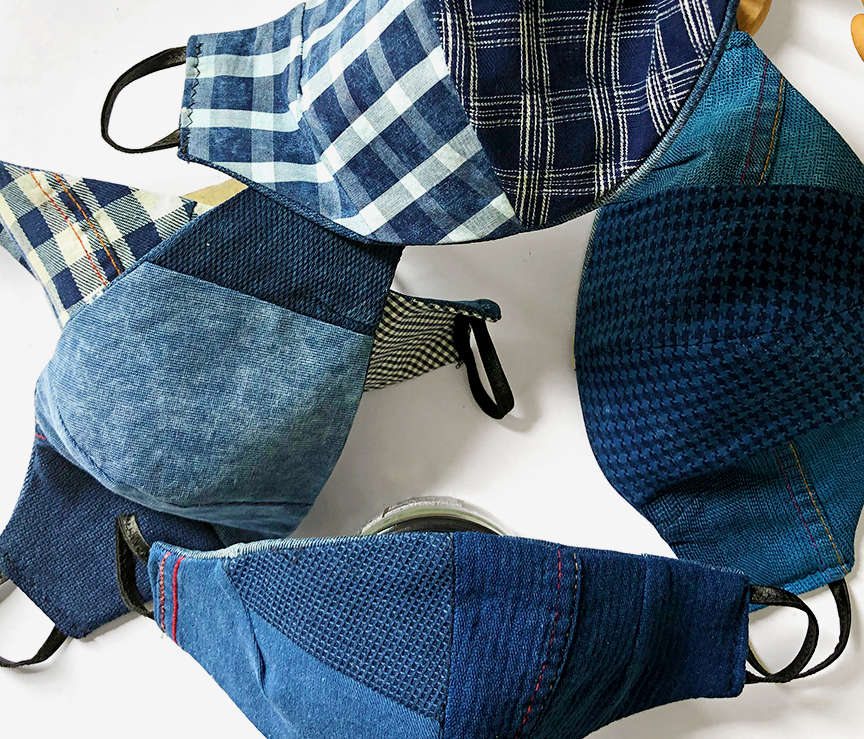 It must be pretty consuming only working in indigo. How do you stay inspired?
"That's very true! But I don't only paint in indigo. It's a true passion for sure, but I experiment in lots of other areas. I paint self-portraits, the human body, still lifes I discover around my home. I also sew and upcycle vintage denim garments – I've even recently been making denim facemasks."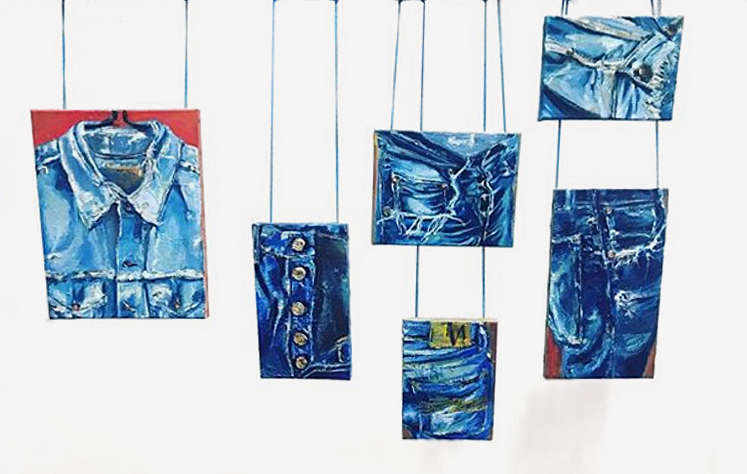 Have you ever tried painting using the dye itself?
"I use indigo oil paint and other blue hues to create the richness I want. Sometimes I'll mix in other materials like marble powder if I want extra texture. My canvas is nearly always linen and 80% of the time I use brushes, but in general I'm always eager and open minded to try new things. I haven't tried using indigo dye but this is definitely a next step for me – especially as the result would be very different to what I usually create due to the characteristics of the dye."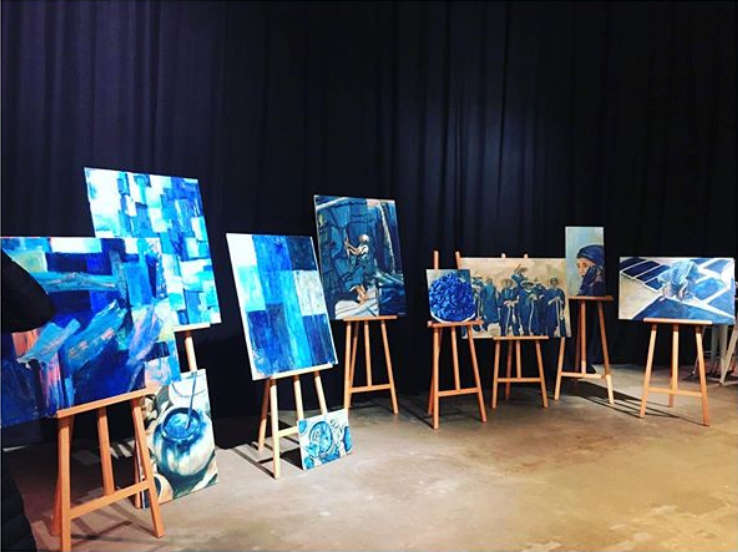 The life of an artist no doubt comes with many challenges. What would you say are the things you find most challenging?
"For me the most frustrating thing is to have an idea and not be able to fully express it. To know what you want to do in your head but not be able to get your hands to follow. It's also been challenging finding opportunities to show your work – I am forever grateful to Kingpins and Andrew Olah for giving me a space to show my work these last few years."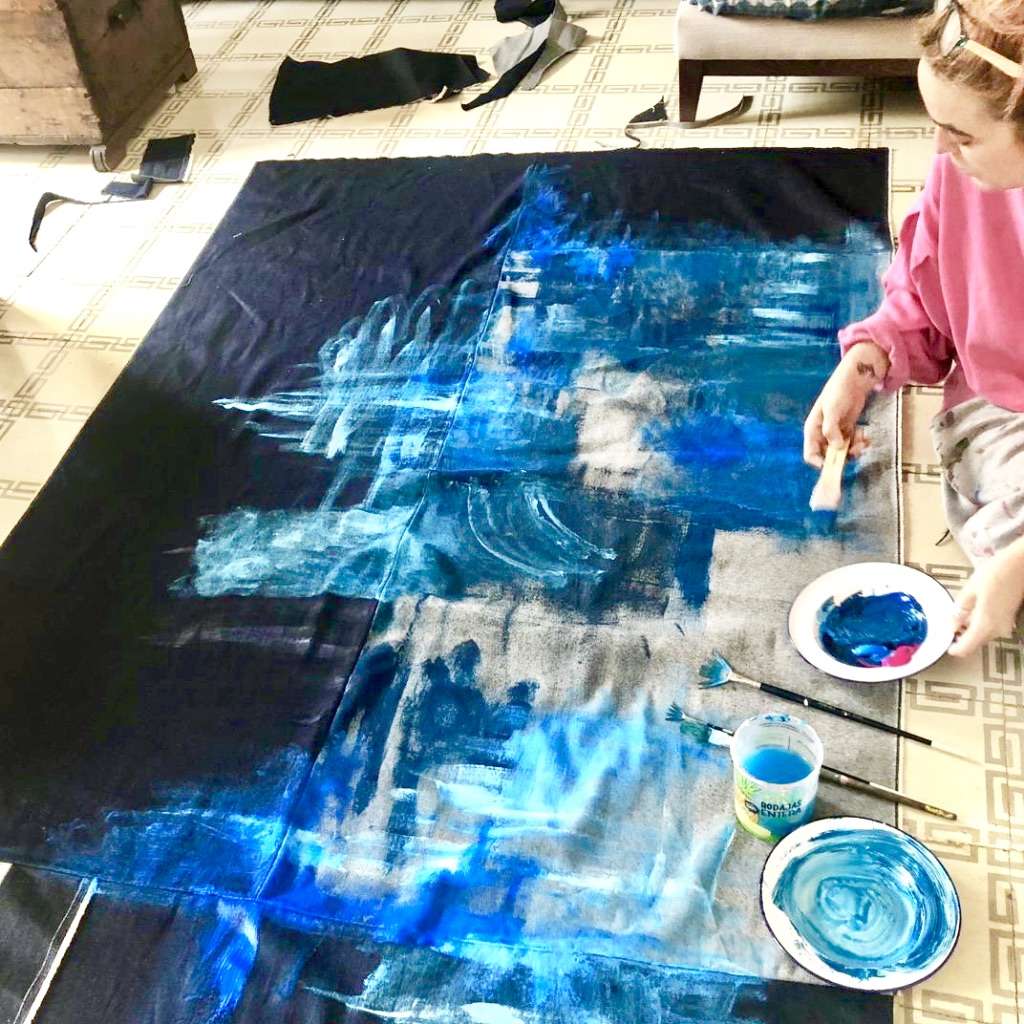 I imagine it can also be quite lonely at times. How do you stay connected to other artists?
"It certainly is a solitary profession, but I recognize that and actually embrace and enjoy the loneliness. But I also enjoy sharing ideas and sharing my work with others. Three times a week I go to an artist workshop which is a huge help in improving and solving the many doubts that are presented to me. I find it extremely enriching."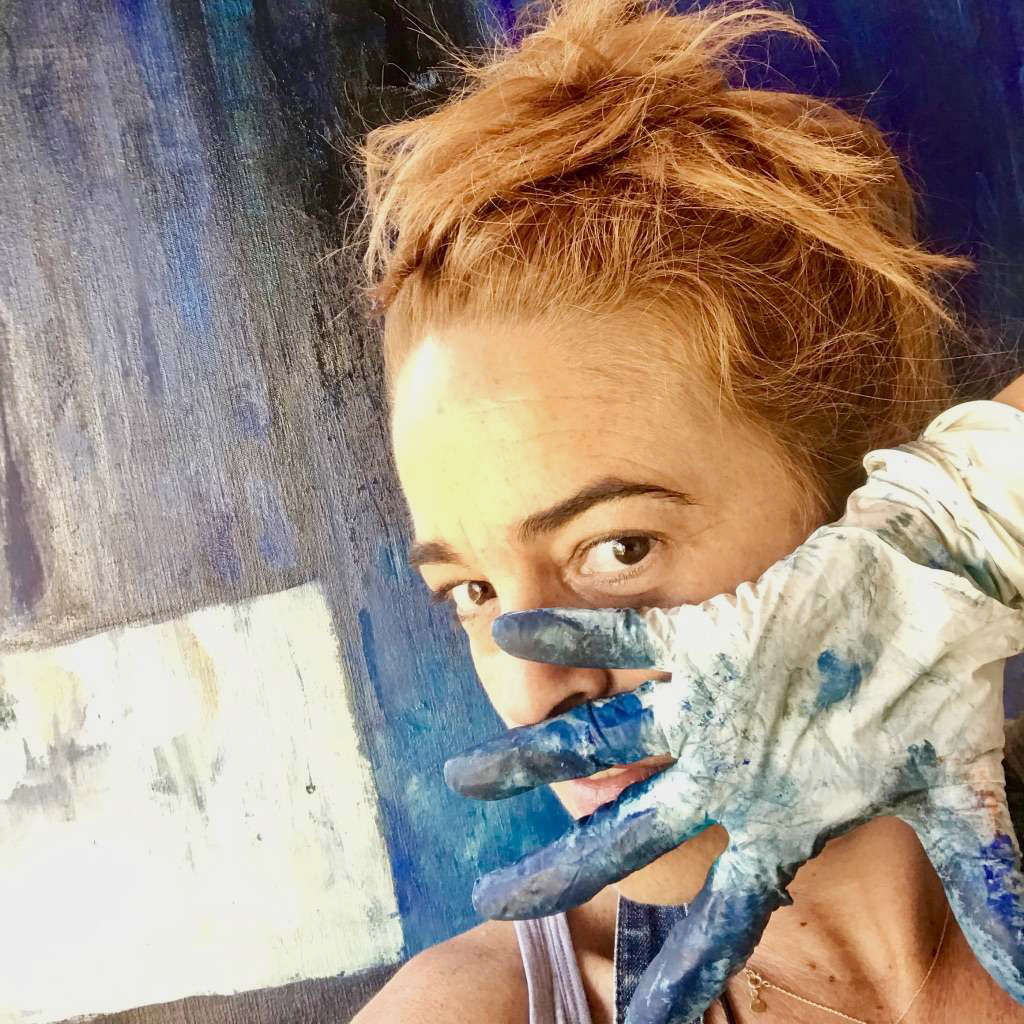 What's your earliest childhood memory?
"That's a question I've never really asked myself to be honest but thinking about it there were some very happy times growing up with my cousins and brothers playing outside in the sun for hours with no cares or worries. I remember being extremely happy – we were also extremely naughty together."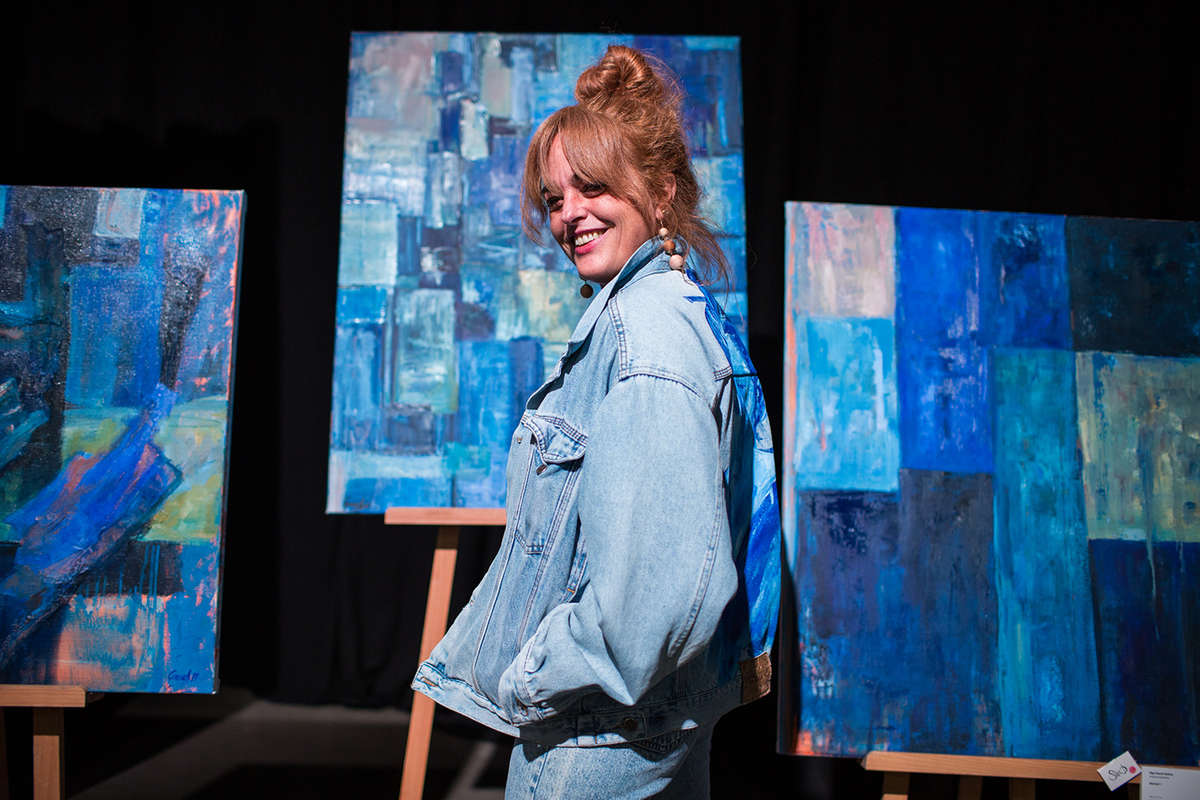 What's next for Olga Guarch?
"I'm working on a lot of different projects at once! I'd really love to expand my Indigo World Collection series – fortunately many have been sold but I love this series and want to keep it alive. Other new series I'm working on include Indigo Jeans – a series of small paintings using details of denim garments – a very expressive series. In contrast I'm also working on a Still Life Jeans series which is more conceptual – a mix of classic and traditional elements with jeans. My next goal is to dye my feet of indigo and do a painting of them!"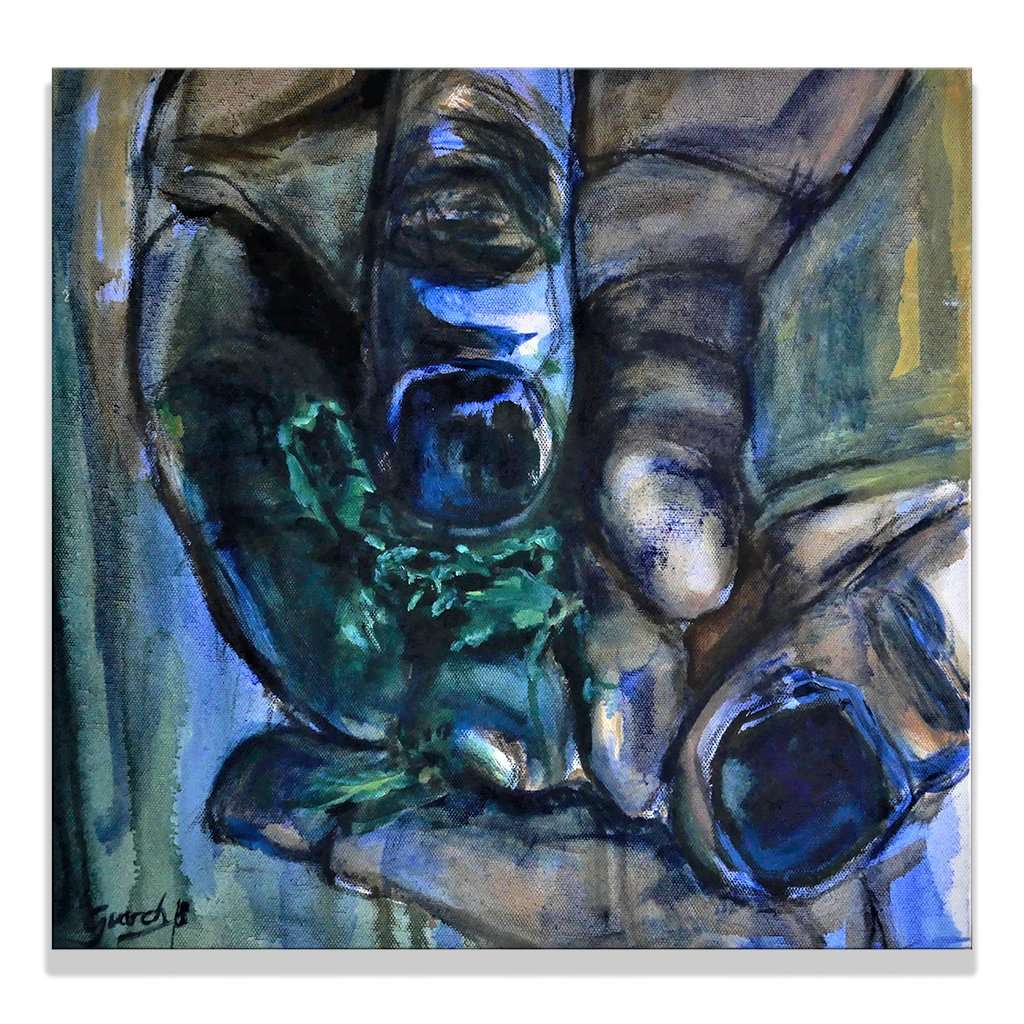 Seeds $700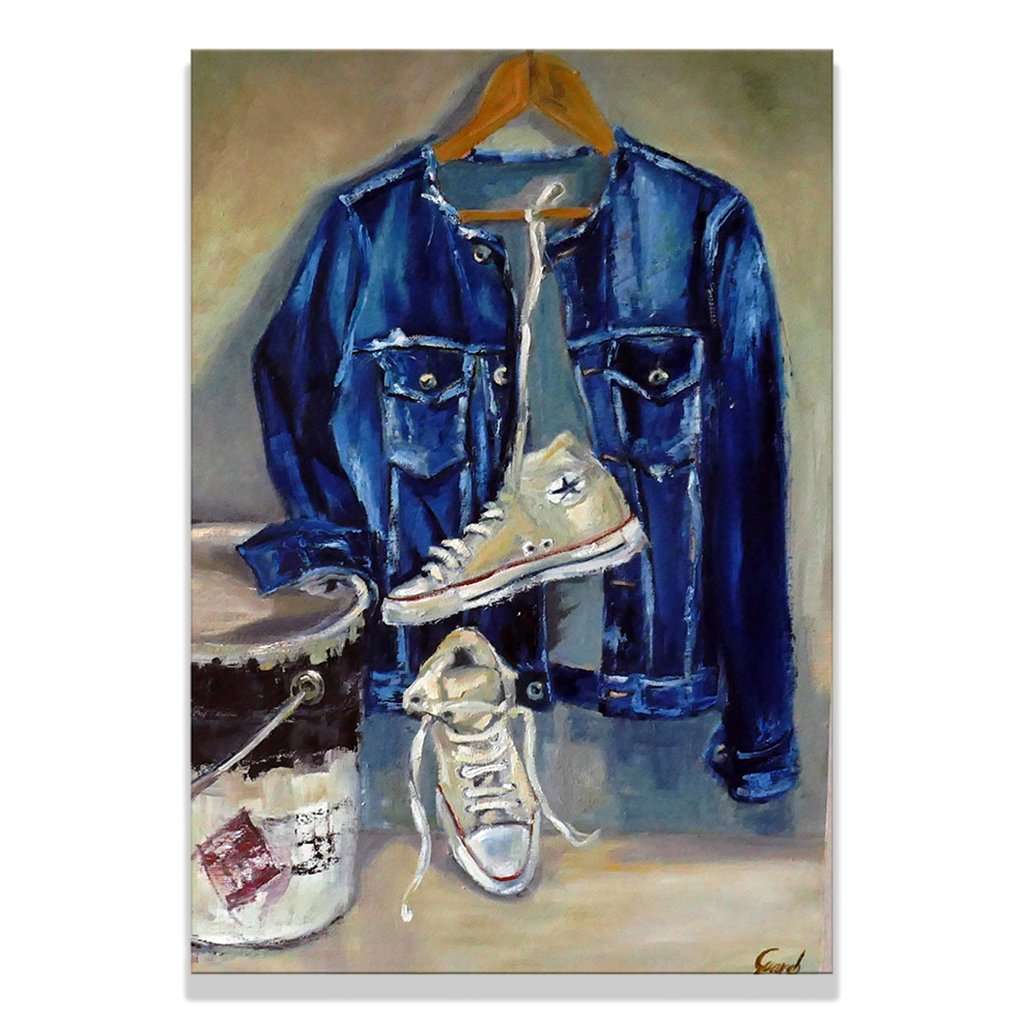 Nebraska $1,315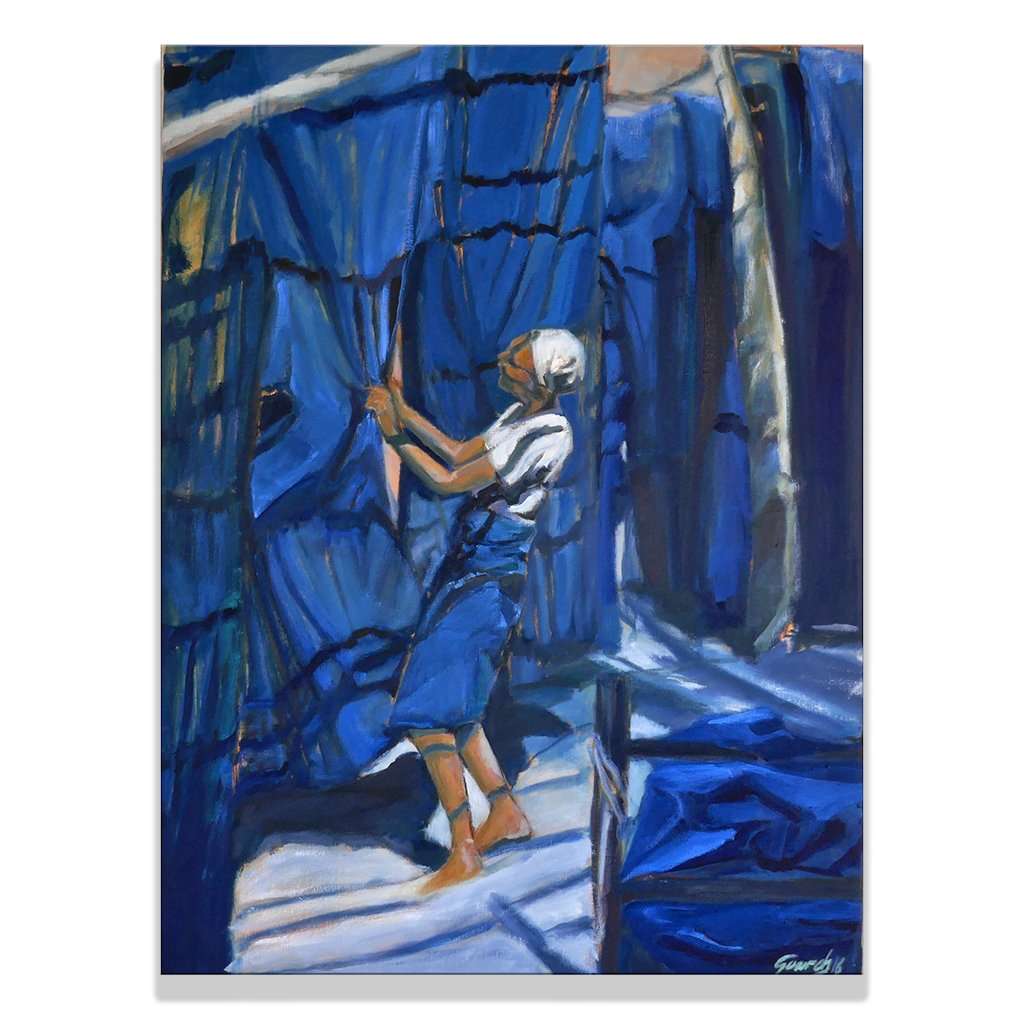 Yemen $2,600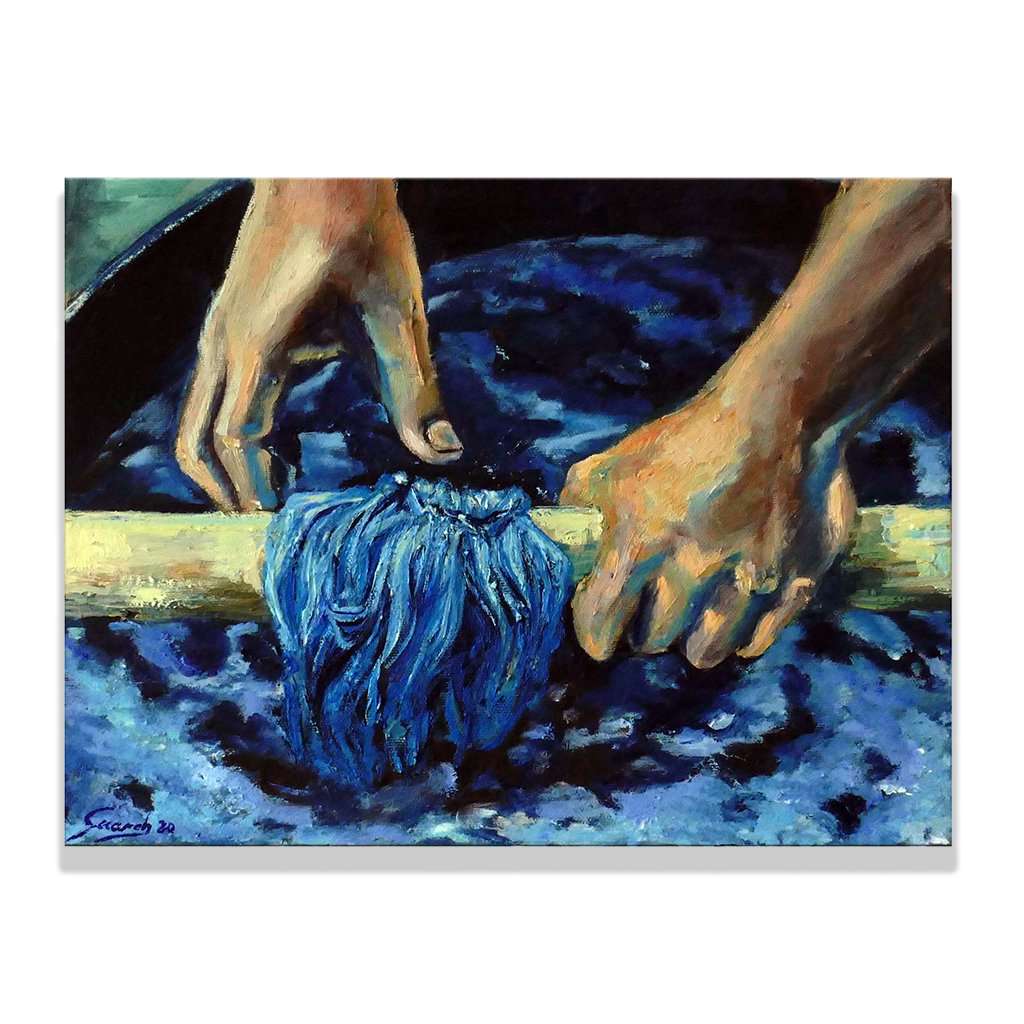 Hands and Yarns $700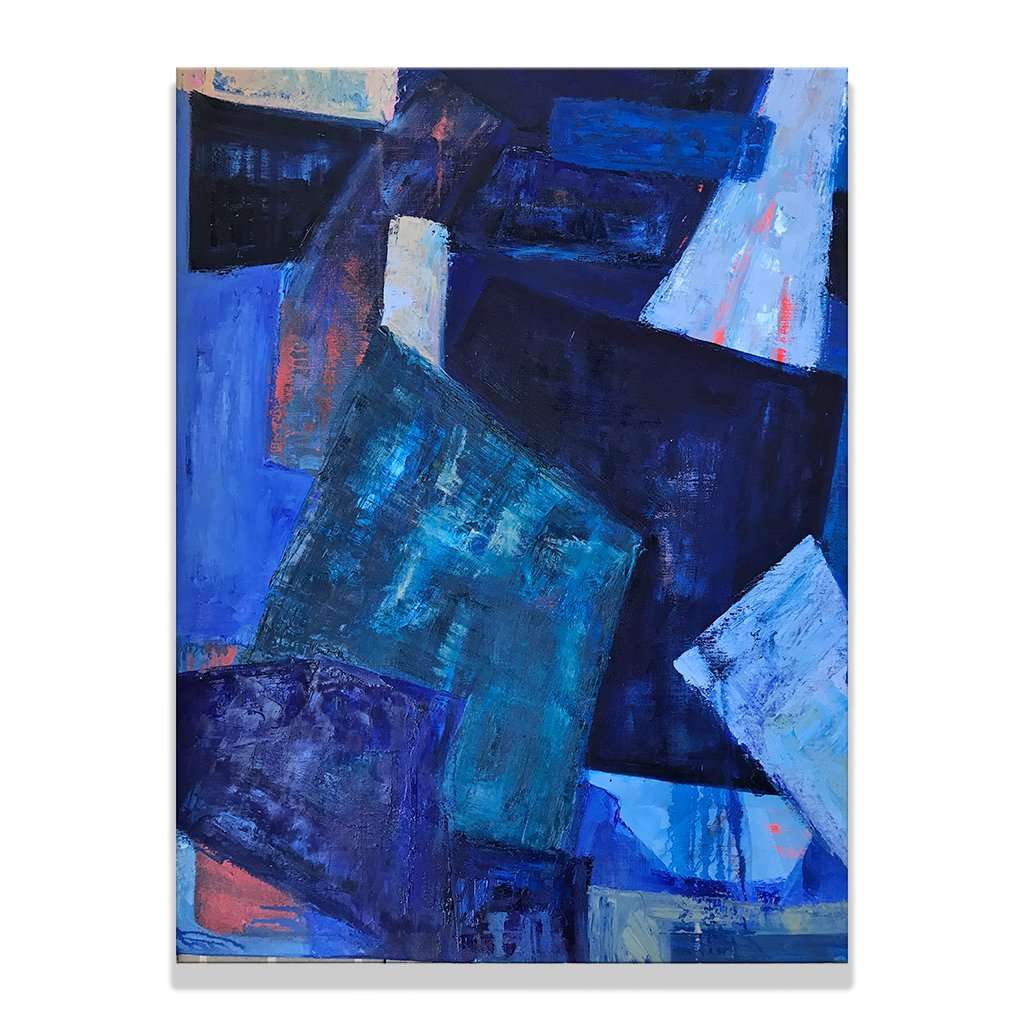 Abstract 6 $1,315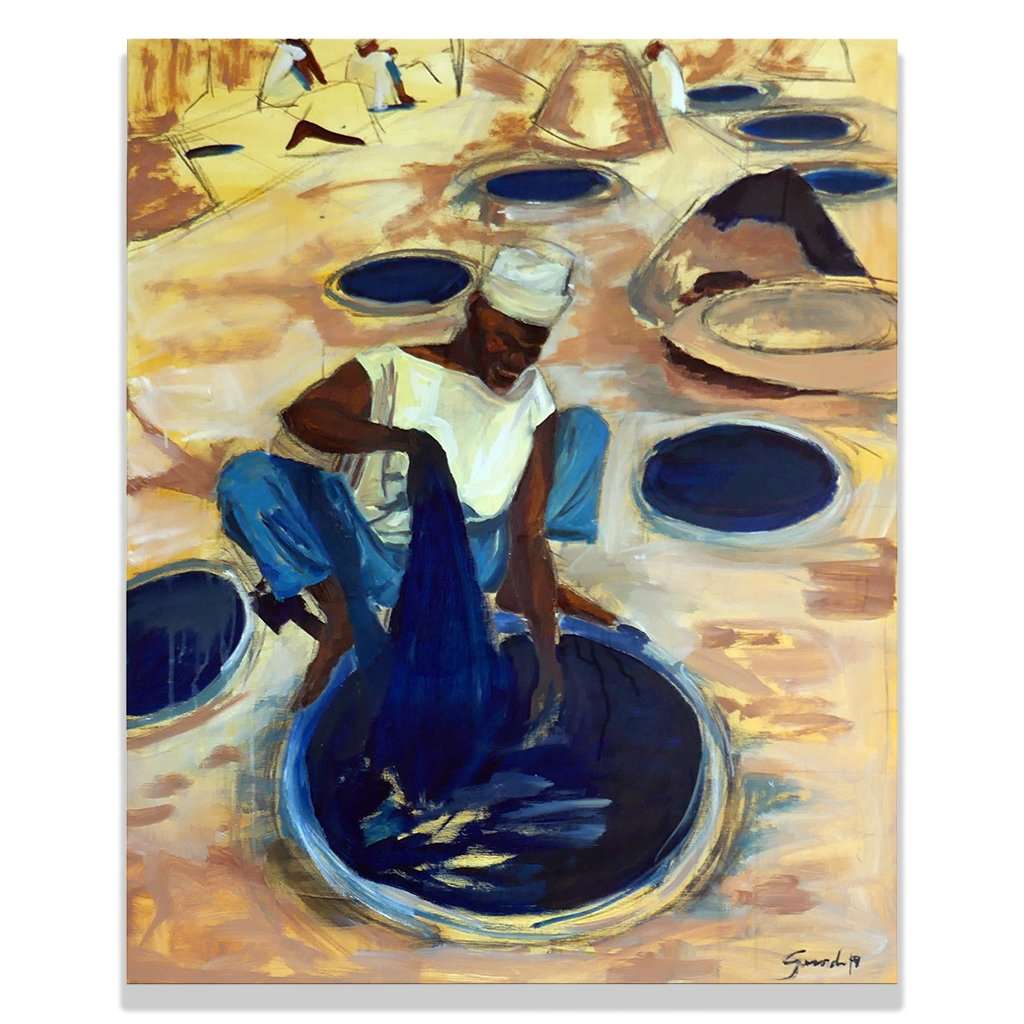 Kano $2,645