Meet the Maker: Pottery by Birgit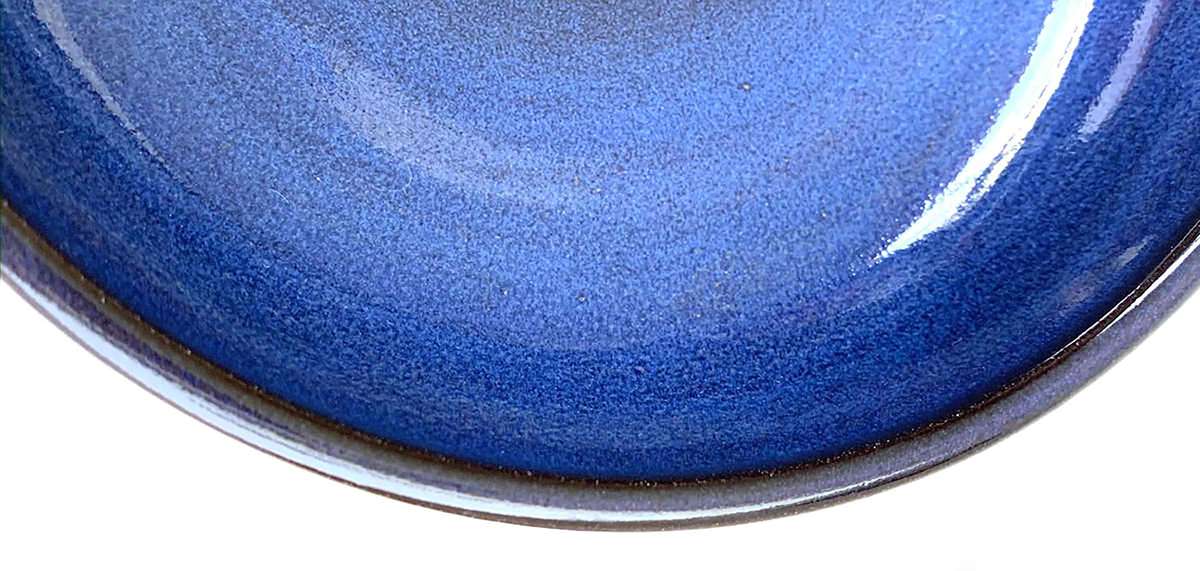 All of us here were so excited to discover Birgit's work, and have our first potter! The incredibly rich blue glaze Birgit uses spoke to us immediately and we knew she'd be the perfect fit for Kingpins Shop. Working from her home in Edmonton, Canada, Birgit has been a potter for over 25 years and now enlightens others with her skills and passion through teaching.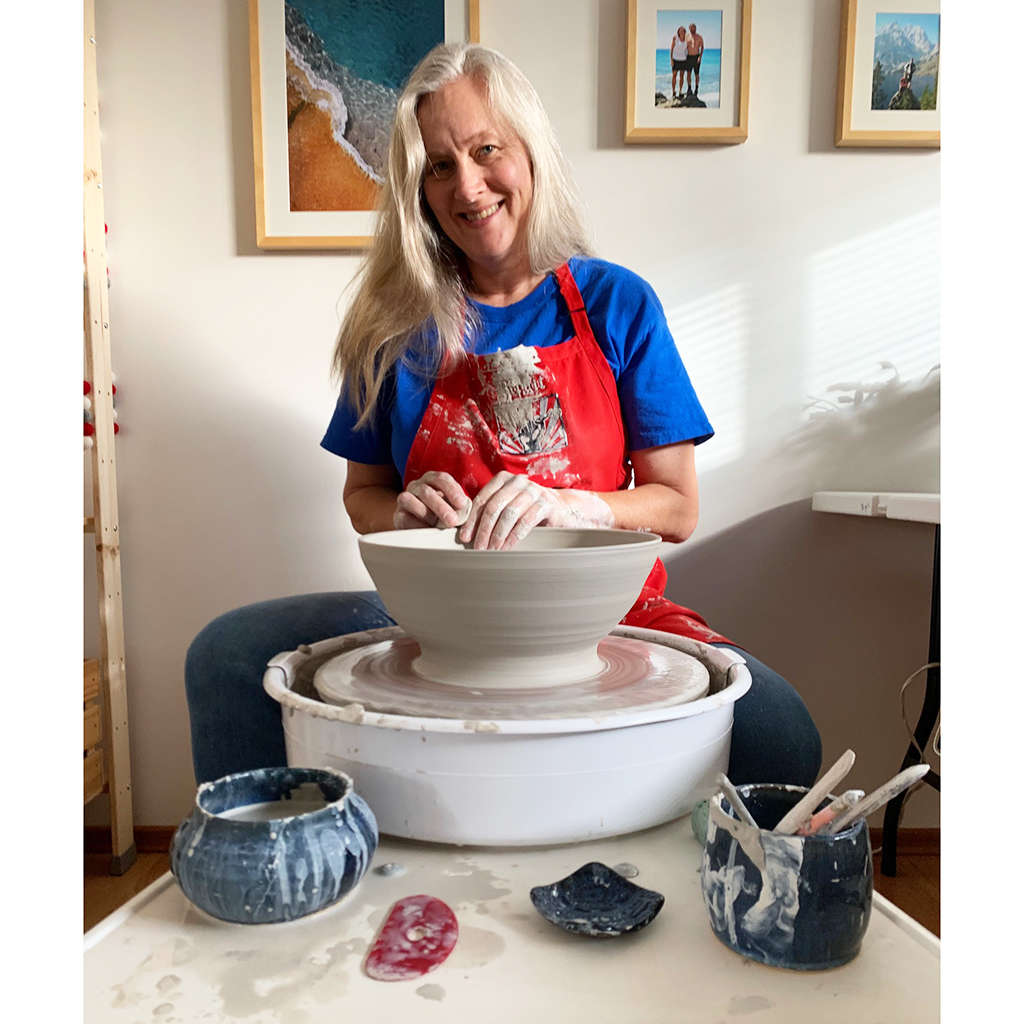 Pottery is one of those things that I'm guessing is as difficult as it looks! How did you first get into it? What tips do you have for others wanting to give it a go?
It really is so much fun, but it takes a lot of practice! If you are new or even if you have dabbled in pottery a little, I would recommend signing up for a class with an experienced pottery instructor. That is what I did, over 25 years ago, and I have never looked back. The first time I made a pot I was hooked for life.

Go in with a good attitude, and don't be too hard on yourself it you don't make an entire dinner set your first day! Japanese masters say it takes 7 years just to learn to center the clay! As an instructor, I have found that the students who have the most success are the ones that follow the instructions.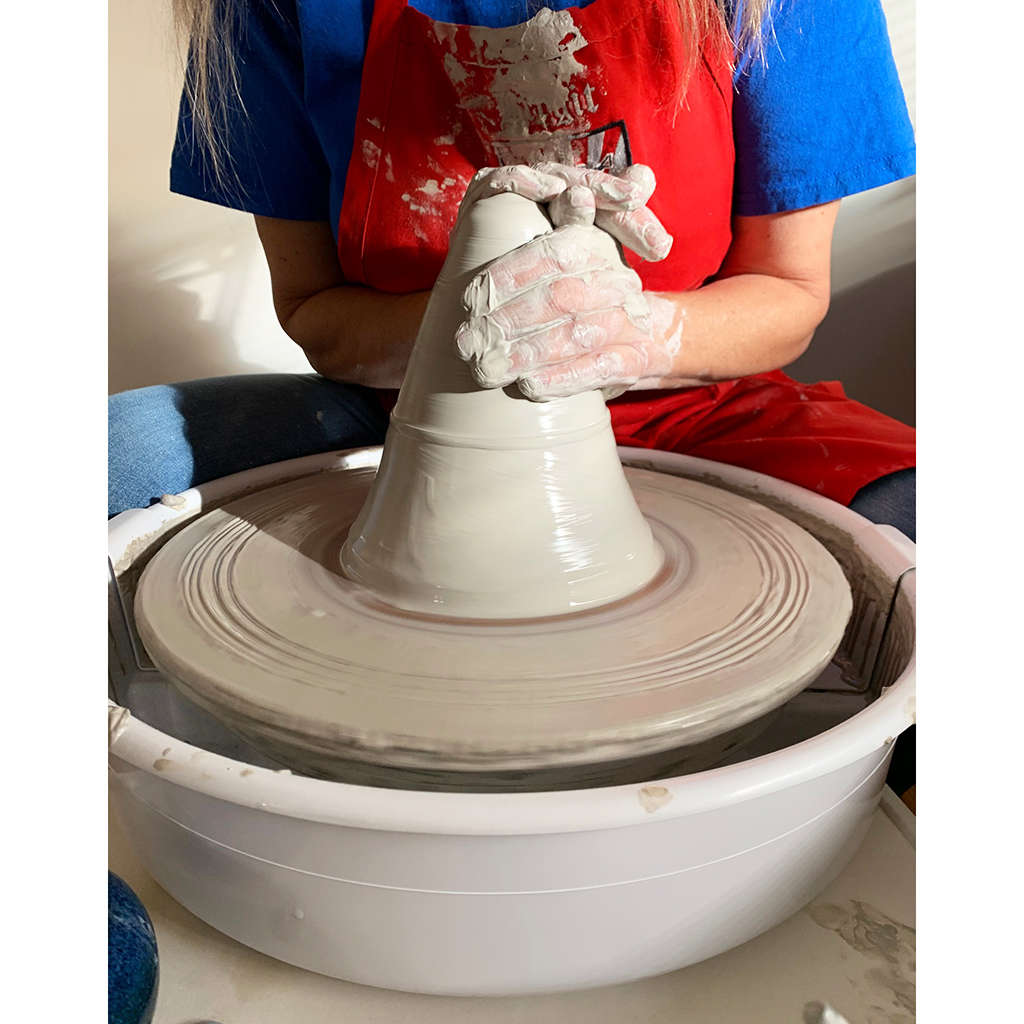 How would you say you technique and style has changed over the years?
Well, it has certainly improved from 25 years ago! At the beginning I would just try to make a pot and I would let the clay dictate the outcome. Now I have an intentional, directed approach to making specific items. That ability has come as a result of many failures and a LOT of practice. My style tends to be simple, with clean lines and elegant forms. I have worked hard to master making large bowls.

What are some of the biggest challenges with pottery? Can a lot of different things go wrong?

I am the most impatient person around, so my biggest challenge is slowing down. I used to rush every step and had lots of things blow up in the kiln because they were not dry enough to be fired. Now that I am older and wiser, I have slowed right down and have a much higher success rate.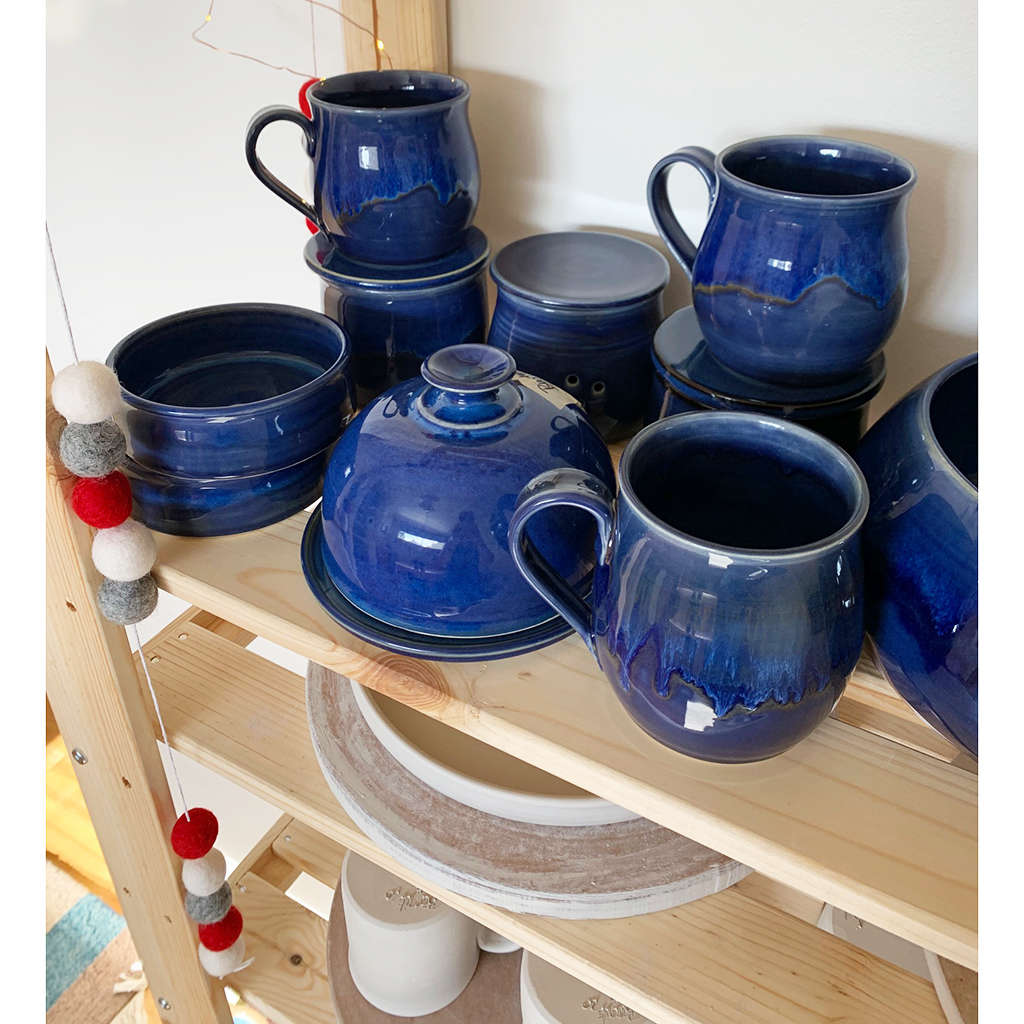 How important is the type of clay you use?
Clay bodies vary greatly in their color, consistency and strength and glazes react differently with each clay. I have done lots of experimenting, and now have my favorite combinations. I definitively use different ones for certain pieces, depending on the size and function of the item. Some of the clay I use is from local sources in Alberta, Canada, and some if from the Columbia River basin in the United States. I like to use local whenever possible.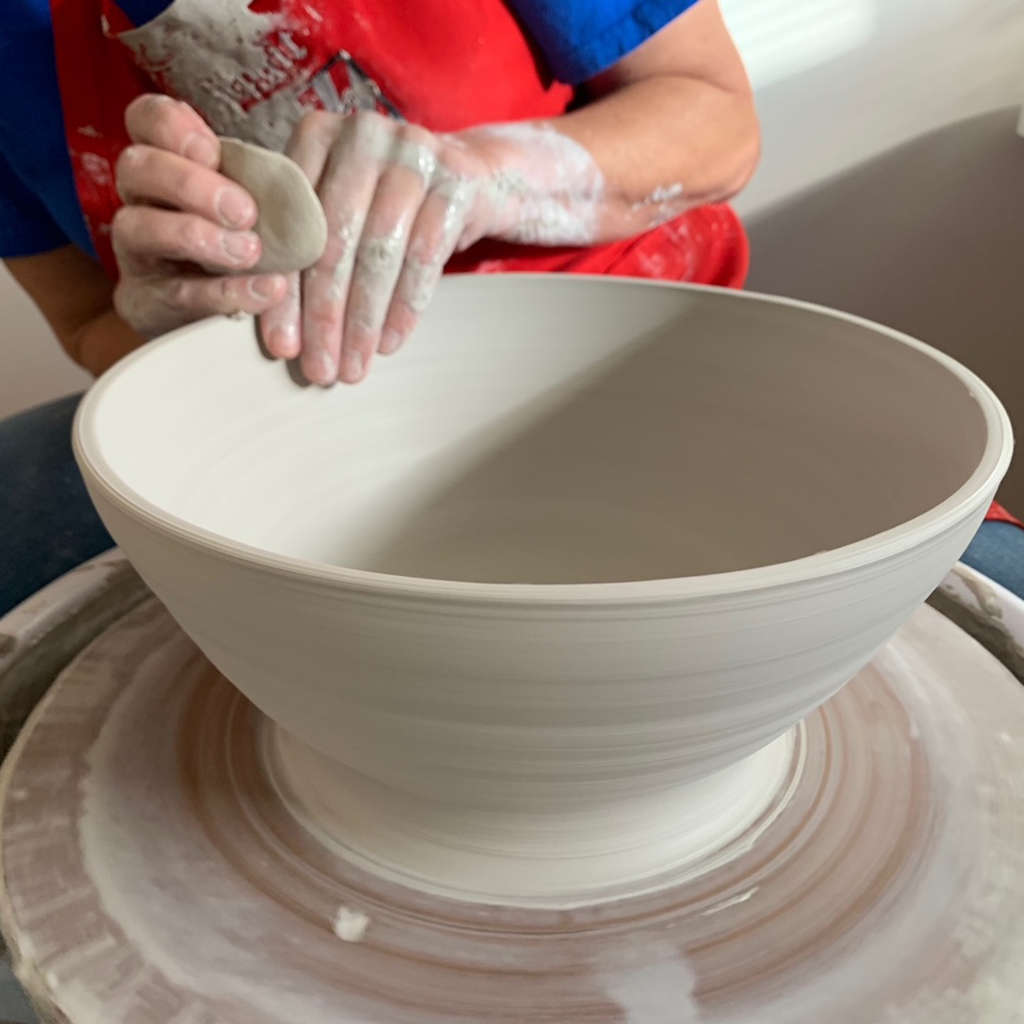 With so many possibilities of an end result how do you ensure each item in a set looks like it is part of a set?
Because each of my pieces is thrown by hand on the wheel, and not made in a mold, each piece is unique. When I make sets, I weigh my clay and measure each piece as I am throwing it. There is always some variation in the feel and glazing of each piece, so although they are a set, each piece is unique.

How do different glazes create different end results?

Glazing is an area of endless possibilities. They can be translucent, opaque, shiny, matte, runny... and they can be combined to create new colors! Experimenting and testing glazes is a huge part of the process and enormous fun - you never quite know what you're going to get!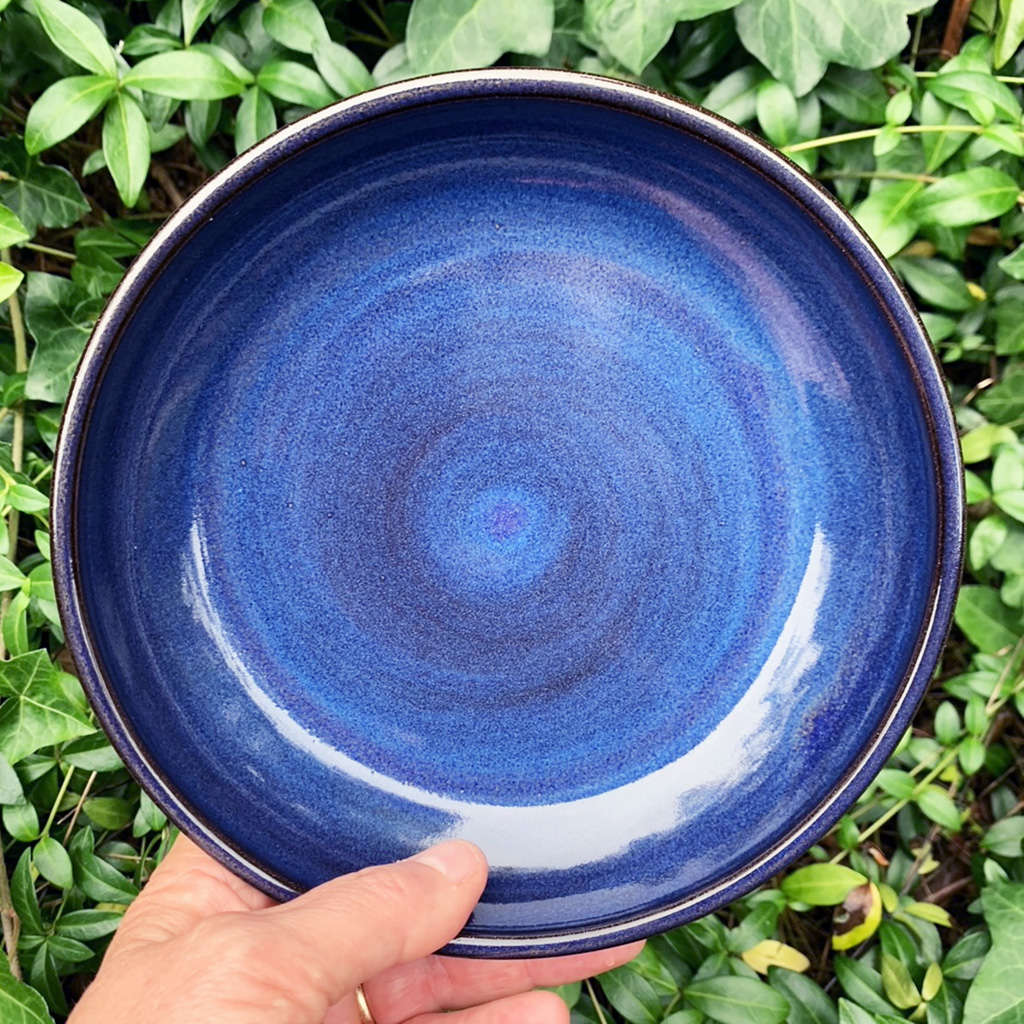 What items have you found to be most popular with your customers?
Functional items for the home tend to sell the best. I make a lot of mugs, bowls, plates and butter dishes. Blue is by far the most popular color. Luckily, it is also one of my favorites, and because there is so much variation within the blue spectrum, I never tire of it. Using a pottery item in your everyday life just makes life a little better. Handmade items have a soul that cannot be replicated in mass production.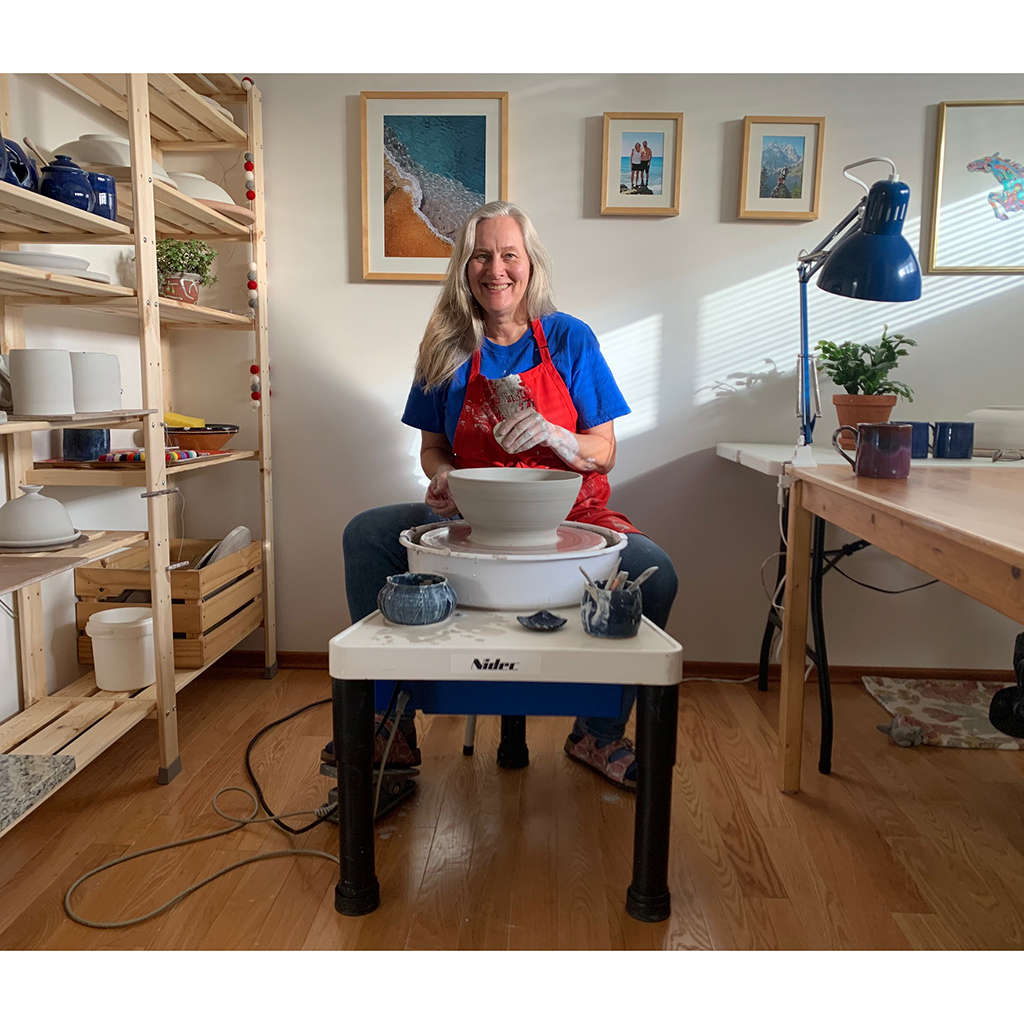 Do you have your own studio you work from?
My studio is in my home, and I have a kiln in the garage. I have a small space, so I have to be very organized. Pottery can be messy, so I have to be careful not to get clay all over everything! Sometimes I get complaints from my husband that there is pottery on every horizontal surface in the house!! I work on my pottery almost every day, and I never get tired of it. My happiest times are when I am making pots, our little dog Heidi is with me, and I have Mumford and Sons playing in the background.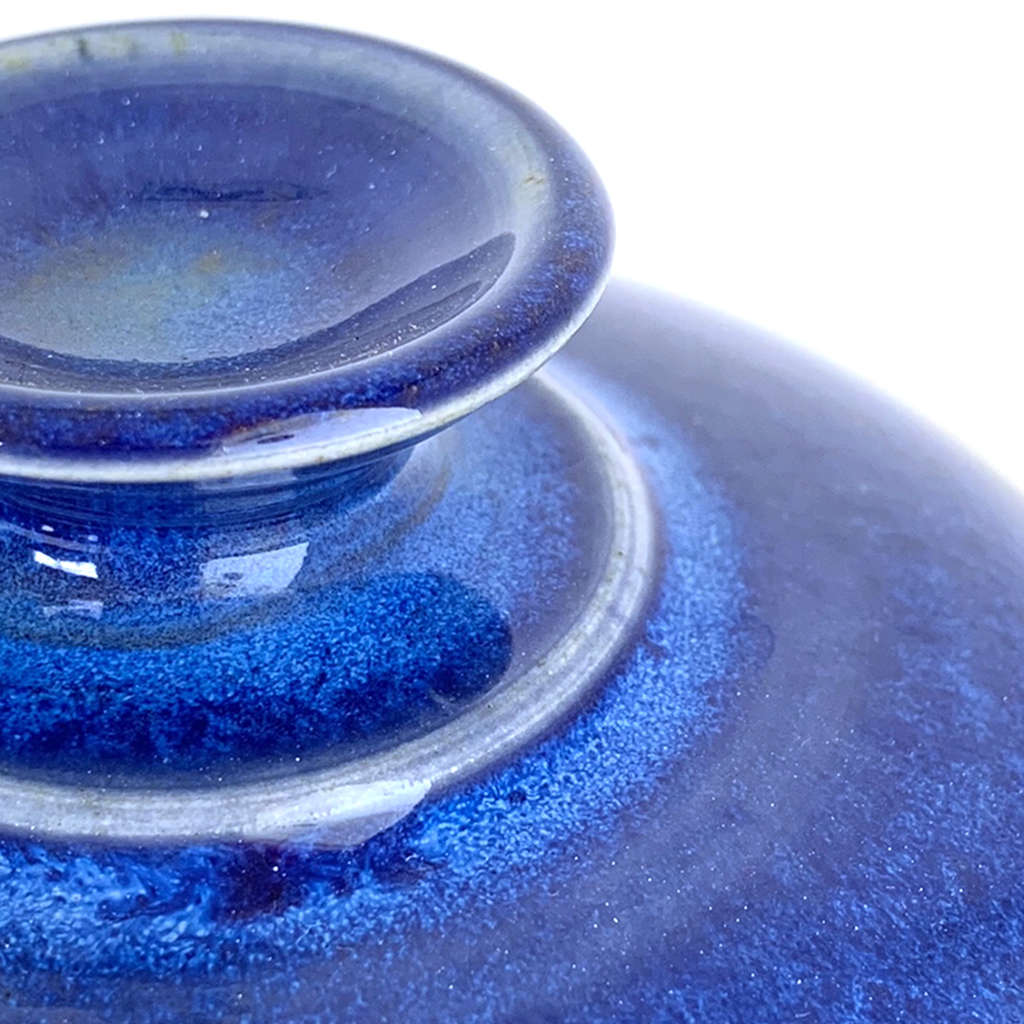 Tell us about growing up in Canada and your lovely family?

I grew up on the West Coast of Canada, which is where I met my husband. We moved to Edmonton almost 25 years ago, when our two sons were small. I LOVE the Canadian prairies. Big, blue, open skies and loads of space. Besides pottery, I love hiking in the Rockies, walking our dog in Edmonton's lovely river valley, and playing Scrabble. Our younger son is currently studying in Ireland, and our eldest son recently got engaged. My next project is making an entire dinner set for the wedding! I guess I had better get started...